Asian Student Commission
ASC Leadership Team
2017 – 2018
Director: Emily Tasaka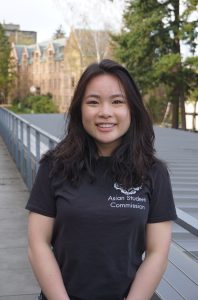 Junior | Communication & Political Science
Hi friends, my name is Emily. I joined ASC in the fall of 2016 because I wanted to meet new people and connect with the Asian/Asian American community at UW. Our ASC team is super rad, and getting to spend time with them has been one of my favorite experiences this year. Learning more about ASUW and Asian representation on campus is a great opportunity. The food is always a perk, too. I'm excited to be your 2017-2018 ASC Director.
Assistant Director: Harman Hundal
Senior | Information Systems, Operations and Supply Chain Management & Mathematics
Interns
Intern: Jon Limawan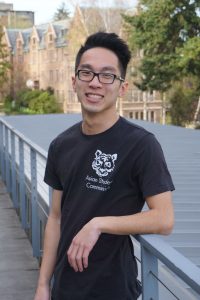 Senior | Information Systems
Hello! My name is Jon Limawan. I joined ASC was because I thought there were a lot of things that our community still needed. For example, after the election, there was not enough support system available for students and with hate crimes against our students that was not brought into public attention, I knew that the statement about racism being a thing of the past is false. What I like about being a part of ASC is that it allows me to not only be involved, but more importantly, being involved with the things that I care about: Social Justice.
Intern: Austin Wu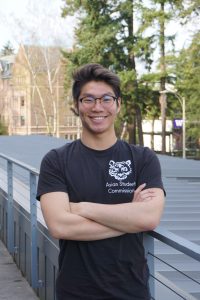 Sophomore | Biology & Business Administration
Hey y'all! My name is Austin and I'm a second year here at the U! I joined ASC in the fall of 2016 because I wanted to get more involved with student affairs on campus. ASC was a great opportunity for me to not only do that, but get experience working in a team as well. As an intern, I've had so much experience doing things like programming, outreach and networking. The leadership is incredible and the staff is a lot of fun to be around. I love what ASC offers to the UW community and its members.
Intern: Marissa Chong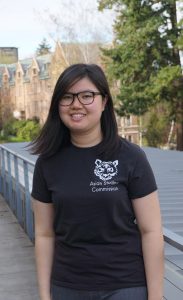 Sophomore | Computer Science
Hi, my name is Marissa! The reason why I joined is ASC is because I wanted to be more involved in the Asian community on campus and being an International student, I wanted to learn the differences of cultures between Asians and Asian Americans. I also wanted to challenge myself by getting out of my comfort zone by being involved on campus. What I like about ASC? The people and the events! Everyone is awesome in ASC and the events are interesting and fun to organize. Although things can get really busy but the end results are always worth it!
Intern: Carolyn Lee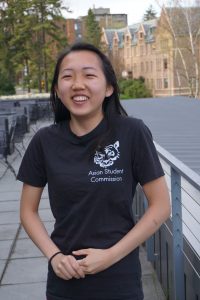 Junior | Economics & Informatics
Hi, my name is Carolyn, and joining ASC was a big highlight of my year and I look forward to returning for the 2017-2018 year. It's been really encouraging to see the work that ASC is doing within the Asian American community on our campus, and how ASC brings people together from different cultures, different backgrounds, and different walks of life. I look forward to seeing what ASC will continue to do and I am excited to be a part of this organization.