Asian Student Commission
Welcome!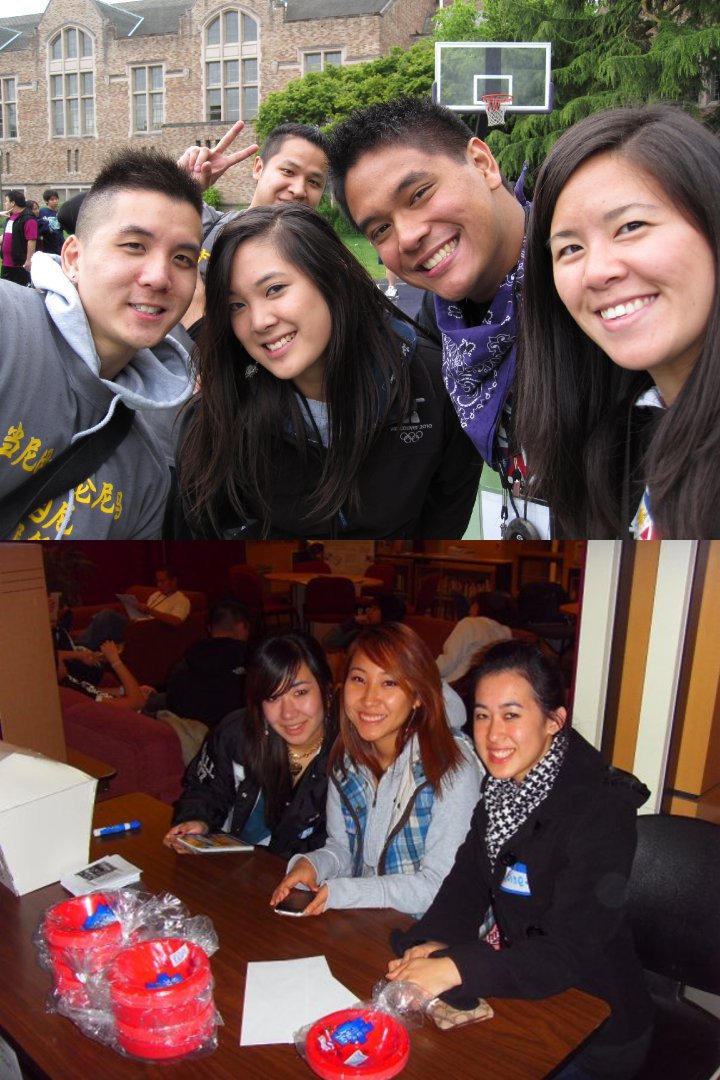 Besides providing programming and stimulating awareness about issues concerning the Asian and Asian American community, the Asian Student Commission is also dedicated to encouraging the involvement and development of student leaders on the University of Washington campus.
Commission Member
Asian Student Commission meetings are always open to all UW students! Please check the "Calendar" tab to find the date, time, and location of the meetings. Meetings are usually biweekly, and during which, we discuss opportunities, issues, and plan events to connect and involve the Asian and Asian American student community on campus.  Feel free to drop by in the HUB Suite 131E!
Volunteering
If you are looking to get involved, but are unable to make a large time commitment to ASC, do not worry! ASC is also looking for volunteers for various larger events that we host throughout the year, including (but not limited to) our social mixer events, the ASC Talent Show, Bite of Asia, ASC Sports Day, and other such events.  Feel free to sign up, and you will be contacted whenever a volunteer opportunity draws near.
There is no deadline for volunteer applications, but the sooner you fill one out, the more opportunities there will be for you!
Internships 
As an Asian Student Commission intern, you will be involved with helping the Director plan and oversee events produced by the ASC, help take minutes at ASC meetings, represent the ASC to the ASUW Student Senate or the ASUW Joint Commissions Committee on days the Director is unable to attend, as well as assist in managing the ASC Registered Student Organization & community events calendar.
An ideal applicant is:
Familiar with various Asian & Asian American RSO groups and events on campus
Familiar with campus resources and organizations, such as the Resource Center for Student Organizations, ASUW Student Senate, Classroom Support Services/Student Technology Fee, etc.
Familiar with volunteer opportunities with organizations pertaining to Asian & Asian American interests in the Greater Seattle area
At least somewhat experienced with event planning or procedures, especially on the University of Washington campus
Willing to learn more about any of the above!
Able to make ASC a priority
Proactive & enthusiastic
Organized & able to manage time effectively
Hours are fairly flexible, but you can expect to put in anywhere from two to five hours a week, depending on what is going on with the ASC.
Internship applications usually open until 11:45PM on October 12th.

To apply for either an internship or sign up to the volunteering list, please fill out the following form (you will be prompted to sign in with your UW NetID): Internship Application