Asian Student Commission
Welcome to the ASUW Asian Student Commission (ASC)! Besides providing programming and stimulating awareness about issues concerning the Asian and Asian American community, ASC is also dedicated to encouraging the involvement and development of student leaders on the University of Washington campus. ASC is at the focal point of community activism and campus activities. Our broad goal is to empower Asian/Asian-American voices on campus, as well as create a warm, welcoming space for Registered Student Organizations (RSOs) to collaborate. ASC's annual events include the spring Talent Show, Bite of Asia, Mid Autumn Lantern Festival, Asian Identity Week, and many more!
Commission Member
Asian Student Commission meetings are always open to all UW students! Please check the "News" tab or Facebook page for event and meeting times. Feel free to drop by in the HUB Suite 131E–we discuss opportunities, issues, and plan events to connect and involve the Asian and Asian American student community on campus! For a complete list of hours, please visit the following:
Emily Tasaka (ASC Director) – hours.asuw.org/index.php?user=asuwasc
Harman Hundal (ASC Assistant Director) – hours.asuw.org/index/php?user=asuwasc1
Volunteering
If you are looking to get involved, but are unable to make a large time commitment to ASC as a coordinator or intern, do not worry! ASC is also looking for volunteers for various larger events that we host throughout the year, including (but not limited to) our social mixer events, the ASC Talent Show, Bite of Asia, ASC Sports Day, and other such events. Please write to the ASC Assistant Director at asuwasc1@uw.edu and include a brief description about yourself (include name, UW e-mail, year/standing, major, any RSOs you are involved with) and your interest in volunteering. We are looking for volunteers of all majors, years, and level of involvement! The Asian Student Commission is excited to share our events with you!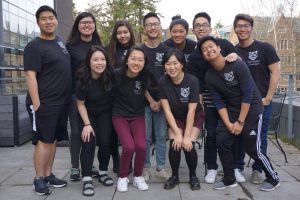 Meet the Asian Student Commission Coordinators of 2016-2017!