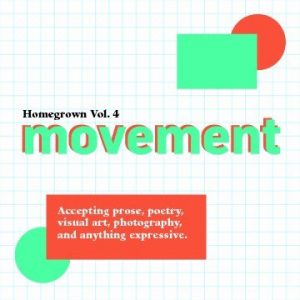 The Asian Student Commission is very excited to announce the return of Homegrown, a student-run journal celebrating Asian identity and expression. Homegrown is a space for students to share their art, whether it is a painting, sketch, poem, short story, recipe, or whatever medium chosen! This year, our theme is "Movement" – interpret this in any way you want.
We are accepting submissions from current UW students – undergraduate, graduate, and professional students welcome! Please email your submission in a .doc (for textual submission) or a .png or .jpg (for visual art) format to aschomegrown@gmail.com. The deadline is March 31st, 2018.
Homegrown: Movement will be published in May 2018 for Asian and Pacific Islander Heritage Month, so mark your calendars!
We can't wait to see all of your wonderful submissions! And be sure to follow us on instagram and Facebook for updates!